"People who need help sometimes look a lot like people who don't need help." ― Glennon Doyle
Hazel Butterfield
05 October 2020
This latest bundle of books have left me thoroughly entertained, got my mind whirling, educated me and encouraged me to give myself a good old talking to.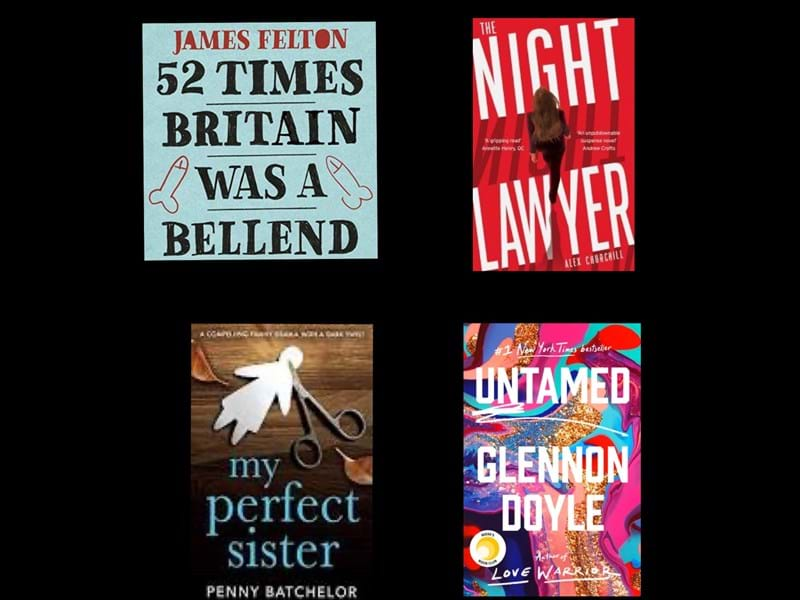 I got asked the other day for a book recommendation of something that really left its mark on me. I often read books for entertainment, distraction or intrigue, maybe even to learn something or understand more and predominantly for work (Get Booked). I'm lucky to read new authors' debuts and don't always get the time to read mainstream literature and there can be definite upsides to this! I think most books are subjective and open to our own interpretation, the more you read the more chances you have to find one that resonates.
My Perfect Sister - Penny Batchelor
We can live our whole lives not knowing or understanding why others have behaved a particular way, which can form your perception of life and create a sense of injustice. Is the truth always better? You may not always understand someone's actions, or you may even resent them. But we can't always choose what others wish to impart to us.
My Perfect Sister is a great example of how complex life can be, perceptions of right/wrong, good/bad, mental health implications and 'protecting' someone. Catch my interview with Penny on Get Booked at Women's Radio Station w/c 12th October.
Untamed - Glennon Doyle
What a cliche to say a book changed me. If I wasn't so happy with what I got from this book, I would admonish myself for being cheesy as hell. However, the section on 'knowing my/our truth' came at such a perfect time that it rocked my soul. I know who I am and if people want to tell me I'm something else because it suits their agenda and how they see the world, then screw them. That is a battle they have to deal with, not one that should cloud my path or one that I can even change. I'm in charge of my truth and what matters to me, others are not. Nor am I in charge of what should matter to them and what they choose to believe. Life should not be spent dealing with how people want to treat you, that is their problem. Lies and untruths are how some people need to get by, but that is not your battle.
This book is full of chapters that you want to share with your friends or spur you on to write a sycophantic yet well meaning tweet. It's honest, fun and unapologetic and the way Glennon can break down preconceived agendas and thought processes is so uplifting, I've sorted all my Christmas presents to friends now!

52 Times Britain Was A Bellend - James Felton
Well that is the most history I have ever tolerated reading. How James can find an enthralling way of talking about mass murder, torture and unrelenting cruelty to monopolise other nations is well and truly a gift. A sweary, sarcastic, satirical gift.
Us Brits have a great way of glossing over our past and throwing shade elsewhere and as much as life can be about how we behave in the now, we as humans do have the capacity to change. Let's also appreciate that our actions in the past can have long lasting affects.
The Night Lawyer - Alex Churchill
Sometimes we have to go through challenging times to know more about ourselves and just how strong we are. The same goes for when someone treats you terribly - at least you know and have the choice to surround yourself by the right people.
Being a lawyer you get to see not only the dregs of society, but incredible injustices in the law. The English justice system may be light years ahead of other countries, but out 'freedom' on social media can be deadly...


Previous Book Blogs:
A Reader Leads a Thousand Lives Before 'They' Die